Higher performance now
Get the most out of HubSpot
Hubit is a leading data & performance driven HubSpot CRM Solution Partner serving Nordic SME's serious about sales. We help You outperform the competition with high performance programs, aligned processes, and intuitive technologies that make sense from day one.
We strive to combine the agility of a startup with the depth of a strategic consultancy. Our experience with HubSpot goes back to 2013, so you get both best practice and actionable HubSpot insights from a partner with real world business experience.
Modern Sales & CRM
To win you need to realign your goals, people and processes with today's best sales technologies. Your next level is attainable and we have the services to prove it.
Hubspot Onboarding & Implementation
From Stockholm and Helsinki to Amsterdam, we help companies large and small succeed with HubSpot. Get on board today.
Lead Generating Websites
HubSpot's CMS integrates with the HubSpot ecosystem to create easy to manage, modern and sales supporting websites. Generate leads, target key segments get quick wins and look great.
Marketing Automation and Sales Alignment
Today's winners have one team revenue. They automate for efficiency and effectiveness, their marketing is targeted, personalised and aligned with both sales and services.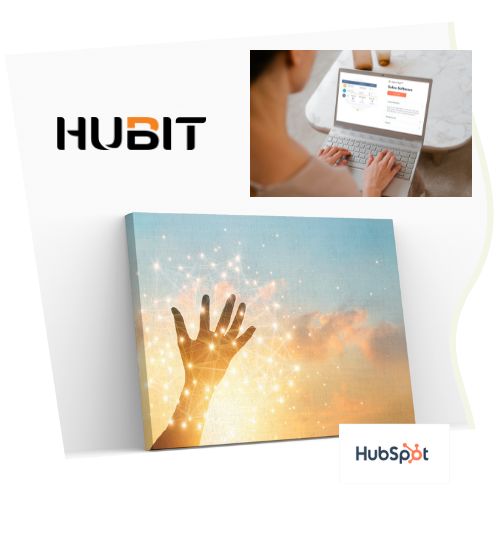 HUBSPOT CMS
What sales managers need to know about company websites
Sales professionals often underestimate the importance of the company website. Actually, websites are an integral part of the sales team. Good design, the right functionalities, integration with CRM and lead generation capability all help to increase sales. Download our Sales Director's Guide to Company Websites.
If it's digital measure it:
First year customers report...
more leads generated online
improved sales efficiency
Some of our customers 2021
We were very pleased the way Hubit took us through several steps how to implement HubSpot CRM. We have been using HubSpot before but they helped us deepen our knowledge. Also their approach how to tackle overall process of using HubSpot is very helpful.

Lari hevonoja Verkkokauppa.com / Sales Director B2B

Hubit planned a very comprehensive onboarding training that supported our platform transformation to HubSpot. The several training sessions gave our global marketing team an excellent overall understanding of the platform's functionalities, and I felt confident to start using HubSpot on my own after the training.

Susanna Hirvonen 3StepIT / Digital Marketing Manager

Very talented and flexible partner for us. Built with us a successful New Business client strategy for our company. I recommend Hubit Oy highly.

Jukka Pelkonen Mediateko / Chief Operating Officer
THE RIGHT FIT PARTNERSHIPS
Serious About Sales?
Count us out if you just want to do marketing. We always think in terms of SMART Goals and revenue targets. As a leading HubSpot Sales and CRM specialist, our mission is to help Nordic SME's generate predictable revenue by optimising customer acquisition, retention and growth.
Real World Business Experience
Our team has worked with HubSpot since 2013. We've seen the Growth Wheel emerge and today our certified consultants go deeper than most with what we call real HubSpot understanding.
Hubspot 110%
Asiantuntijamme ovat työskennelleet HubSpotin alustan parissa jo vuodesta 2013. Tunnemme sen mahdollisuudet, haasteet ja parhaat käytännöt. Autamme vuosittain kymmeniä yrityksiä ottamaan HubSpotin käyttöön ja kokeneet HubSpot-asiakkaat kääntyvät meidän puoleen vaativissa tilanteissa. Haluamme yhdistää startup:in ketteryyden ja strategisen konsultoinnin syvyyden.
Part of Your Team
Our services are pretty intimate. How to drive growth, how to craft a marketing and sales process, what to measure? Answers to these questions and the services they require mean that we have to be a part of the team.
Performance Driven
Our work always entails targets and goals. Even when onboarding, we look for KPI's and assess relevant metrics. It's fun if it's fun, but even better when it's measured.
CRM asiantuntijuus
Meille CRM on kaiken ytimessä, samalla tapaa kun se on sitä HubSpotin konseptissa. Vain harva HubSpot-kumppani pystyy tarjoamaan yhtä syvällistä ja samalla käytännöllistä CRM-osaamista kuin Hubit. CRM on yrityksen kaikkien asiakasrajapinnassa työskentelevien yhteinen ympäristö. Olemme auttaneet pieniä ja keskisuuria asiakkaita unohtamaan Excelit, ja toisaalta moni kokenut Dynamicsin, Salesforcen tai Pipedriven käyttäjä on jouhevasti siirtynyt avullamme aidosti intuitiiviseen, HubSpot ympäristöön.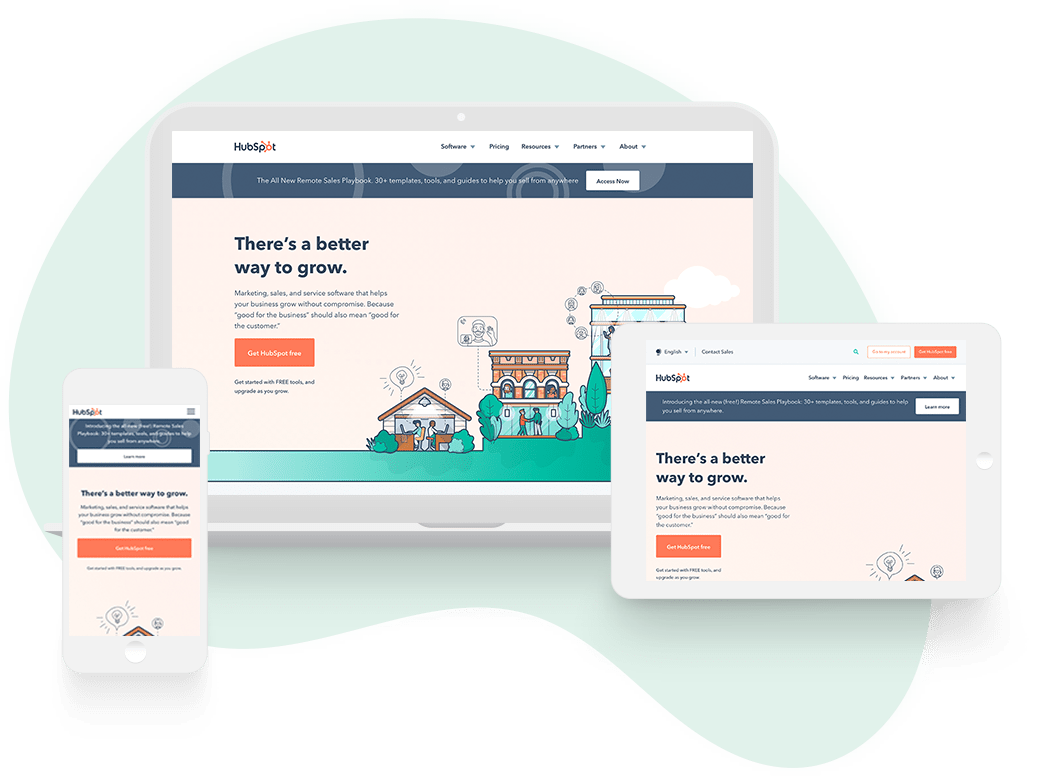 Some recent reading
From the Blog
ALIGN marketing & sales
3 Classic Metrics to make sure your marketing and sales teams have shared goals that matter!
Check It Out
Hubit HubSpot's Classics Series
We're Inbound, so don't despair...
Afraid to open the conversation? Afraid we'll start selling? Actually, as proponents of Inbound, we'll start selling only if and when we're certain you need and want our help.
Contact us to (really) learn more.